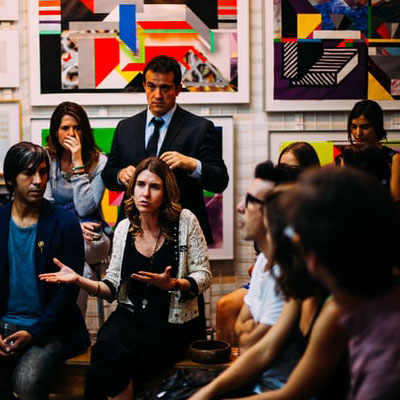 Training for Professionals
Years of experience in higher and professional education put to your good use !
Continuous Professional Development
Initial training is important, it is what took us to where we are, what gave us our ground skills, but those skills need to be maintained and enhanced, or new ones acquired, and this is why Continuous Professional Development (CPD) is essential throughout a professional career.
Read more…

We, at Ecosse Connection, have decades of experience in higher education and CPD training in the languages and intercultural studies field, therefore we are well placed to design and deliver a whole host of training programmes aimed at professional linguists, including translators and interpreters, but also at all non-linguist professionals interested in learning new languages, acquiring new skills or finding out about other cultures.

In view of the current travelling restrictions, we have made the necessary adjustments and all our training programmes may be delivered in-situ, or remotely, using appropriate platforms for events from state-of-the-art audio-visual facilities.
Training for professionals
For professional translators and interpreters
You have reached a point in your career as a professional linguist when you feel that you would benefit from some specialist input, beyond your initial training, or your employer requests that you log some CPD hours? We have what you need, a wide range of specialist training courses delivered by professionals for professionals. Indeed, all members of the Ecosse Connection team are T&I specialists i.e. qualified translators and/or interpreters who are also experienced trainers. Moreover, our links with professional organisations such as ITI and CIOL provide quality assurance concerning our courses, as well as accreditation with respect to your CPD log.
Courses aimed at reskilling from translation to interpreting, upskilling in interpreting, for example by upgrading a C working language to B, or familiarisation with CAT and localisation tools are some of the training programmes we offer on a regular basis.
Our current offer of courses is as follows
Face-to-face
---
---
Possibility to organise classes in your premises
Online
---
---
If you are interested in organising an online course
for your company or organisation :

For business and administration
Your company or organisation operates on a global scale or serves culturally and linguistically diverse communities. On the one hand, you may feel that the staff would benefit from training in languages, on intercultural aspects, and for purposes relevant to your organisation. On the other hand, you and your colleagues/employees may already be proficient in more than one language, and you feel that it is time to make good use of this resource through the acquisition of more advanced communication skills that will further build capacity within your organisation . Whatever the profile of your staff complements, we believe that we can offer a training package that will meet the needs of your organisation in the field of cross-cultural and cross-language communication.
As businesses, you will have access to courses focusing on language per se, transferable skills or intercultural issues, to be delivered in-company or remotely, on a one-to-one basis or in groups.
The same courses, as appropriate, will be made available to you as national public sector bodies, government organisations, chambers of commerce, international organisations, foreign service and NGOs. In addition, training focusing on more T&I specific skills such as precis writing used at the UN, subtitling or liaison interpreting AND how to work with professional linguists, in particular interpreters, will ultimately help you to facilitate best access to YOUR services.
Our current offer of courses is as follows
Face-to-face
---
In your premises:
* Foreign language tuition (French, Spanish, German, Chinese, Arabic, etc.)
* Specific language training in your field of expertise (mechanical, medical, legal, etc.)
---
You may register individually on all of our courses,
but they can also be booked as a group either in situ.
Please contact us for more details.
Online
---
You may register individually on all of our courses,
but they can also be booked as a group either online.
Please contact us for more details :

Bespoke
If the other rubrics have not informed your choice, just tell us what you are looking for and as language and culture specialists, we will design a training package that meets your needs in one of three broad areas:
Language: we can accommodate any language and any level (from beginner to advanced) or specialist area, for example cross-linguistic negotiation or advanced in-house terminology.
Cross-cultural communication: if your team needs to know more about a specific market you wish to reach, we can train them.
Basic interpreting techniques: some members of your team may be proficient in more than one language and be called upon, at times, to act as translators or interpreters even though they have not had any specific training in this field. We have designed a course to help them transition successfully to these roles and naturally, the course may be altered on demand to suit the specific needs of your organisation. Please contact us to discuss details.