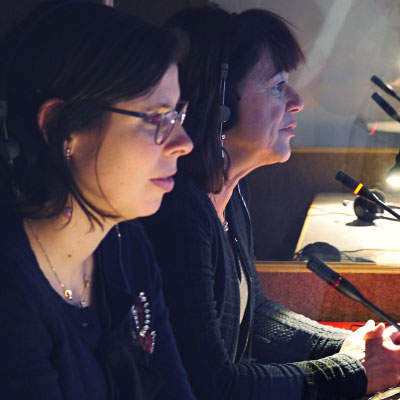 Ecosse Connection
THE EDINBURGH COMPANY for all your communication needs across borders and cultures !
Our mission
---
Having reached a turning point in terms of our personal and professional lives, and equipped with combined and complementary skills, we decided to take the step to launching Ecosse Connection as a language consultancy in the broadest sense. From our past expertise on the design and delivery of specialist language training programmes, we identified a demand, from professional linguists and businesses alike, for specialist translation and interpreting services, as well as Continuous Professional Development (CPD) training and intercultural communication advice.
We are based in Scotland and the Loire Valley respectively, therefore we are able to operate flexibly from two attractive and well-connected vantage points. This will allow us to serve you, at your preferred location, wherever in the world this may be! We believe that such a strong European basis combined with a global outlook truly reflects our cross-border and intercultural mission.
Connecting globally is all the more crucial that today's, and by extension tomorrow's world, requires solidarity and cooperation. And we trust that these will only be achieved if individuals and organisations are able to communicate, not only across language barriers, but also through an understanding and celebration of cultural specificities. Facilitating communication is the primary objective of Ecosse Connection.
We believe that our combined experience and expertise provide us with an in-depth insight into language and communication, i.e. the ability to focus on the underlying ideas rather than just the words. It is this understanding that we offer to put at your service so that you may, in turn, be assured that your messages will have the desired positive impact when they reach your target audiences.
In addition, we do not work in isolation and we have access to high calibre professionals in order to cater for a wide range of language combinations and specific areas of expertise.
Our commitments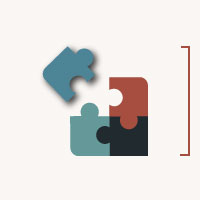 SOLUTION :
Bespoke solutions for all your needs
Whatever your requirements, we will identify the right person with the right expertise, in the right place and at the right time in order to match your timescale, location or any other aspect of your enquiry which really matters to you. Flexibility and adaptability are the essence of our business.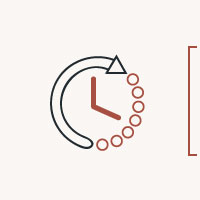 TIMING :
Quick turnaround time at every stage
Your initial enquiry will be dealt with within one working day, and once the best expert team for the job has been identified, a professional quote will be issued to you as quickly as possible depending on the nature and specifications of the project.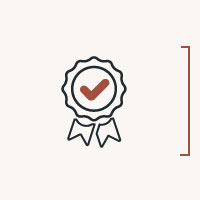 QUALITY :
Consistent quality monitoring
Control mechanisms are in place for each type of service. They include a review of every translation by a professional proof-reader, the appointment of a team leader among interpreters assigned to an event as well as feedback collection from clients, monitoring of all training sessions as well as feedback collection from participants, and tandem working for cross-checking purposes on all intercultural communication consulting projects.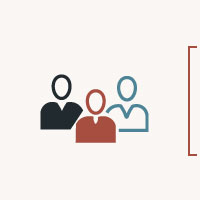 TEAM :
A dedicated team of specialists
Ecosse Connection team has expertise in communication-related fields. In addition, we will call upon professional qualified translators, interpreters, trainers and consultants, whose expertise and relevant experience have been fully vetted, in order to cover a vast array of language combinations and specialist areas.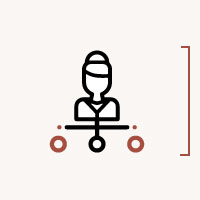 CONTACT :
A single point of contact
Whilst a number of individuals may be involved in your overall project, a single Ecosse Connection team member will be dedicated to your project and facilitate the entire administrative process from the initial enquiry to the post-service debriefing stage.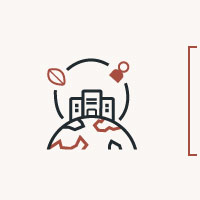 SOCIAL RESPONSIBILITY :
At Ecosse Connection, we are committed to :
– ensuring that every supplier working with us will benefit from safe and sound working conditions including fair remuneration
– abiding by the codes of conduct/practice of relevant professional bodies such as ITI, CIOL or AIIC
– reducing the supply chain as much as possible by prioritising collaboration with local (Scotland, Loire Valley) or national (UK, France) suppliers
– appointing ethical contractors whenever possible, starting with the web designer who identified an eco-friendly webhost in Switzerland for the Ecosse Connection website.
The Ecosse Connection TEAM
---
Isabelle Perez
Director of Ecosse Connection Ltd
Over the last 35 years, I have worked as a freelance interpreter and academic in translation/interpreting and intercultural studies in Scotland, and I was awarded the title of Emeritus Professor by Heriot-Watt University (Edinburgh) in 2018.
I have contributed to the field of Public Service Interpreting scholarship at both national and international levels by leading projects e.g. on interpreter-mediated police interviews or access to mental health care for linguistically and culturally diverse patients. These led to published output as well as training programmes designed not only for interpreters, but also for the medical/legal professionals who work with them.
Thanks to this expertise combined with extensive experience in higher education administration and governance at all levels, I am equipped to meet your needs in the field of international project or team management.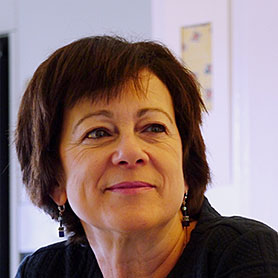 ---
Mathilde Guillemet
Director of Ecosse Connection Ltd
For almost two decades, I have lived and worked as an interpreter, a translator and an educator in several European cities before resettling in France, I have developed expertise in intercultural communication-related fields as well as applied language training.
I studied for a degree in translation and international affairs at ISIT, Paris, a Master in Cross-Cultural Communication and International Relations at Newcastle University, and a further Master in Interpreting at ISTI, Brussels. Then, I set myself up as a freelance interpreter and translator, and taught in a number of institutions including the Institut français d'Ecosse and Heriot-Watt University (HWU) in Edinburgh. As part of my academic role at HWU, I designed and led a series of highly successful Continuous Professional Development courses for translators/interpreters as well as private and public sector body professionals.
My multidisciplinary background, coupled with on-the-ground experience, has provided me with the tools to be reactive and meet your needs quickly and with high quality of service.